Rishabh Forgings and Suresh Forgings Pvt Ltd.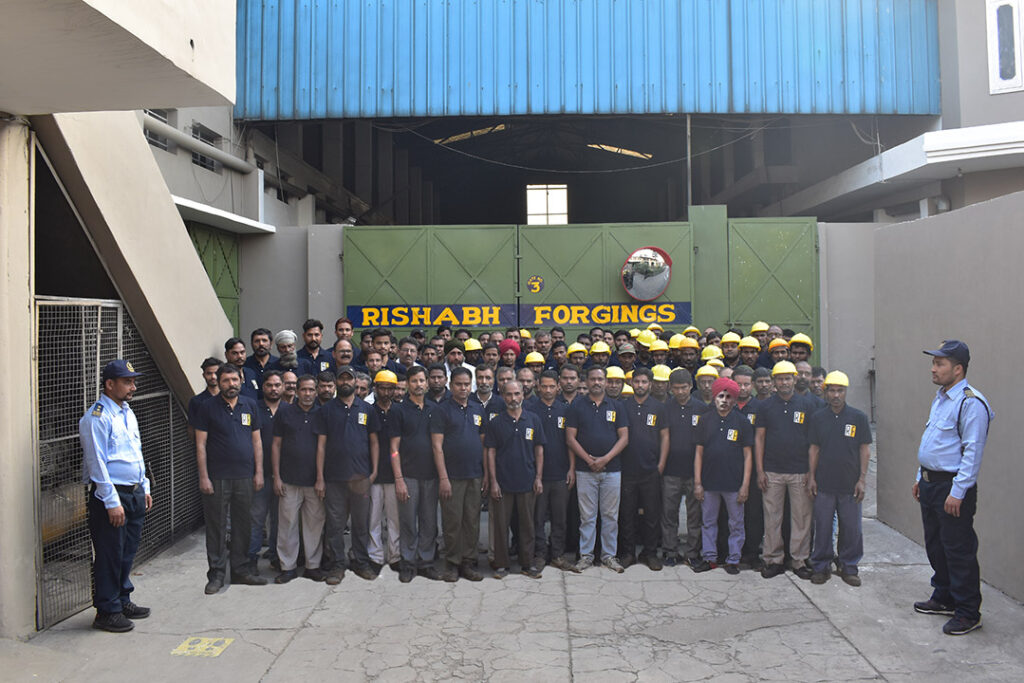 An ISO 9001 : 2015 certified companies based at Ludhiana are the leading producers of high quality forged & machined components. The Company's founder Mr. B.D Sharma has a experience of more than 40 years in the field of Drop Forged with continuous growth specializing in forgings from 100 grams to 40 kilograms for Auto Parts, Transmission hardware, Pole Line Hardware, Engine Parts, Scaffolding Fittings, Fencing Tops and Sheet Metal Items. He has a grand vision to continuously modernize, expand and technologically upgrade our products to face Global competition, become cost effective and to implement innovative methods for enriching the quality of life of all concerned.
Our Specialization

Company has made rapid progress with advanced technology with the belief that we shall lead the way into the future. The Company aims to deliver quality services to its customers located worldwide. We are the major suppliers of forgings to the automotive sector located in the different parts of the world. We have maintained high standards of quality in conformity to the standards of ISO 9001 : 2015, every component has to pass stringent quality tests to ensure that the finished product conforms to customers requirement and to the quality standards.
We produce components from a variety of steel like Carbon steel, Alloy Steel & Stainless Steels of all grades conforming to the specifications like BS, DIN, ASTM, IS standards. We also produce forgings as per the customer's specific requirements. Our plant consists of various modern machines like CNC Vertical Milling Machine, CNC Turning Centres, Spark Erosion (EDM), Drop Hammers, Forging Presses, Magna flux Machine (Magnetic Crack Detector) and other ancillary machines. Beside our manufacturing set up we have well equipped Tool Room and Chemical Testing Laboratory with latest Microscopes, Hardness Tester and Tensile Tester, Heat Treatment & Shot blasting Facilities.
Enhancement of our skills and continuous improvement in infrastructure by installing modern machinery, applying modern management techniques and the urge to produce quality products is leading the organization to the path of success. We value our satisfied clients from all over the world who have been with us for a long time due to our consistent quality and time bound deliveries.